---
Want to get your dead plants blooming again in an eco-friendly way?
Tired of using traditional fertilizers that contain harsh chemicals  and harm the environment? Made from natural ingredients , these tablets are the perfect way to nourish  your plants and garden without any negative side effects.
 Simply drop the tablet into the soil near your plant's roots and let it do its job! It contains a balanced mix of essential nutrients such as nitrogen, phosphorus and potassium  as well as other micronutrients that are important for healthy plant growth!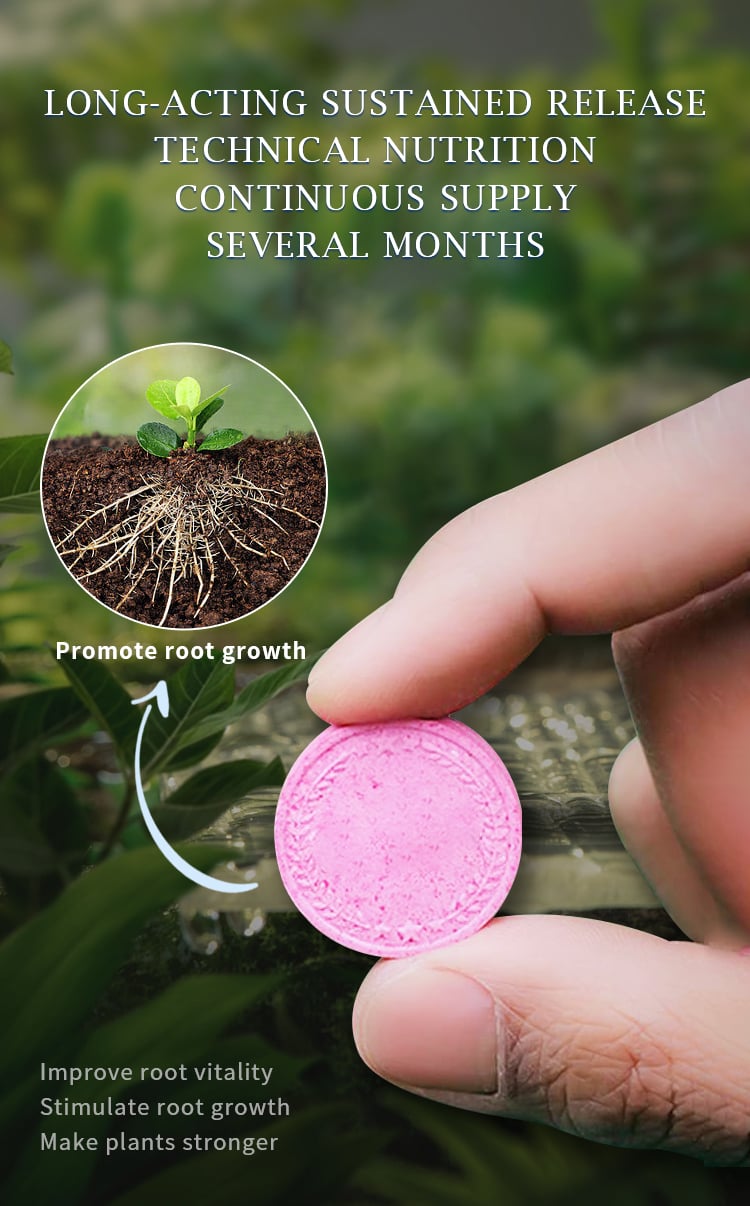 Why our customers LOVE this product
✔ Slow Release Formula - This tablet is a slow release fertilizer that provides key plant nutrients over a period of time. This means you don't have to worry about fertilizing your plants all the time as this vitamin gradually releases the nutrients into the soil.
✔ All Natural and Organic - Unlike many other fertilizers on the market, this one is made with natural and organic ingredients. This way you can be sure that you are not introducing harmful chemicals into your soil and plants.
✔ Universal Application - It can be used for all kinds of plants including indoor and outdoor plants, flowers, vegetables and trees. This makes it a versatile and convenient fertilizer that you can use throughout your garden.
Specifications:
Number of tablets per bottle: 22 pieces